Posted on
By Robin
Posted in Archivio85, Black Friday, blog, Cyber Monday, deals, discount, discountcode, korting, kortingscode, news, nieuws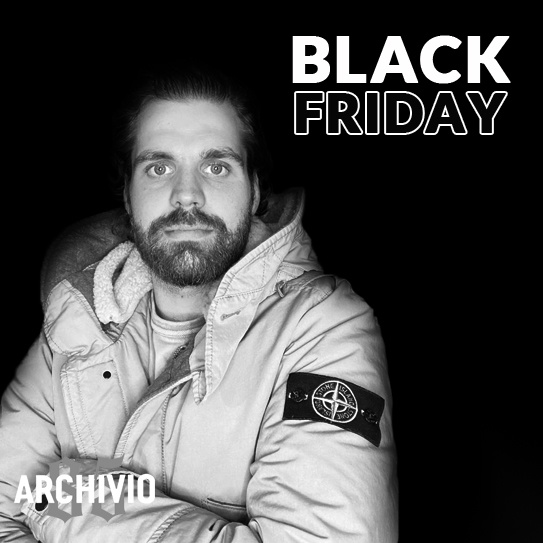 Black Friday 2020 at Archivio85
BLACK FRIDAY
By now you know the score. At Archivio85 no weeks-long announcements, purchased and hyped campaigns, and other spam that we ourselves get tired of. You will also not find fake stocks, crashing servers, unfulfilled promises and other bullshit deals with us.
To thank you for your ongoing support, we offer you a 20% extra discount during the entire Black Friday weekend including Cyber ​​Monday. At the checkout code "BLACK20" gives you a 20% discount on your entire order. The code applies to all items in the Collections section containing the new collections of brands such as Weekend Offender, Peaceful Hooligan, MA.STRUM and Marshall Artist, all vintage Stone Island and C.P. Company pieces in the Archive section and all already discounted items in the Outlet without exceptions. The code works from now (26-11-2020) until Monday (30-11-2020) at midnight.
When Tuesday all will go back to normal, we will come up with new Archive pieces daily. We have a massive amount unlisted archive pieces in stock that will hit the site soon. Also expect restocks from your favorite Collections brands within the next few weeks. 
Thank you for your orders and your support!
Cheers,
Robin
Archivio85